Fog Cooling Benefits
Increased gas turbine power output 10-12%
Improved gas turbine thermal efficiency 2-3%
Reduces NOx emission rate
High evaporation efficiency, up to 99%
Suppress dust deposition on compressor blades*
Lower capital outlay
Lower operating and maintenance cost
Ease of installation
*Note: Water must be treated by RO or DI system to remove contaminants such as salt, calcium, magnesium, aluminum, etc, which function as electrolytes and can result in severe corrosion of materials.
Brass or ordinary stainless steel drilled-orifice nozzles have a relative life, since the passage of water under high pressure will easily enlarge the orifice in a short period of use. Nozzle wear is characterized by an increase in nozzle flow, followed by a general deterioration of the spray pattern, increased droplet size and loss of system efficiency. Cold Fog ® ruby-orifice nozzles have Lifetime Unconditional Orifice-Wear Warranty.

Typical Nozzle
Orifice Materials
Approx. Abrasion
Resistance Ratios
Brass
1
Steel
1.5 to 2
Stainless Steel
4 to 6
Hardened Stainless Steel
10 to 15
Ruby

>180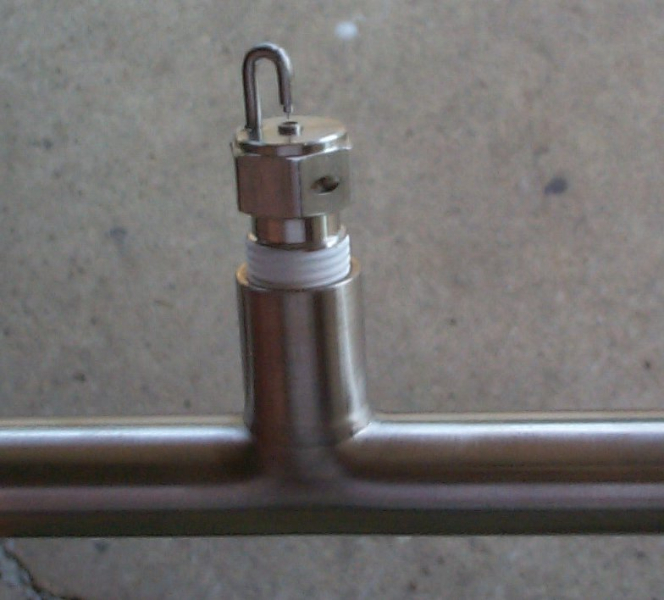 Cold Fog ® systems use our exclusive, patented ruby-orifice nozzles for creating extremely fine water particles droplets, 1-15 microns, that create very little pressure drop and can be designed to cool to the theoretical limit. Once placed in service, the fog system automatically regulates water-flow based temperature/humidity signals from a weather station mounted near the turbine.
Atomizing
Systems Inc., manufacturer of the world's only ruby-orifice fog nozzles made in the USA. The Cold Fog ® nozzle ruby orifice is laser-drilled to a tolerance of 0.0002 to ensure consistent spray quality, and the ruby swaged into the nozzle body is never blown out under 4000 psi. The vastly superior characteristics of the ruby orifice enable us to offer the only lifetime guarantee against orifice wear in the world. It maintains critical fog droplet diameters and precise flow rates long after the original installation. Cold Fog ® technology is the solution to maintenance free high quality fog. Ordinary drilled-orifice metal nozzles may wear out after only 1200 hours of use.